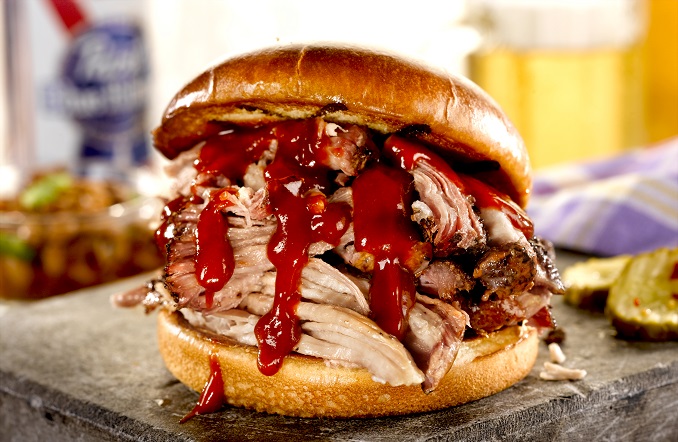 For the past year, Famous Dave's, an award-winning, leading BBQ franchise with more than 120 locations across the U.S., has been creating a streamlined approach to off-premise sales. In 2019, the brand launched a new restaurant design with a smaller footprint of 3,000 square feet. In addition, Famous Dave's has been developing strategies to lower total operating costs, increase operational efficiencies, enhance customer experience through technology and create additional overall flexibility for customers. While no one could have predicted the current state of the restaurant industry, the BBQ brand has in a sense been preparing for what was to come.
The shift of focus to off-premise came at a time in which the entire industry has had to adapt their business model in order to continue serving customers and keep revenue flowing throughout the COVID-19 crisis.
"Before COVID-19, 50 percent of our total revenue was coming from delivery, pickup and catering, which was closer to 30 percent about five years ago," said Al Hank, Senior Vice President of Operations for Famous Dave's. "Today, given the landscape of how we need to operate, nearly 100% of our Revenue is coming through these channels.
As customers across the U.S. have started to practice social distancing, and the number of restaurants open for dine-in continues to shrink, Famous Dave's has rolled out free delivery and curbside pickup, an initiative that was tested in several of the brand's locations last year. Unlike other brands, Famous Dave's has already tested and optimized these services and developed a strong customer base. This allowed Famous Dave's to implement these changes quickly to the field and provide these services to guests at a time of need.
"For the past few years, we have been working to maintain an efficient and convenient restaurant model that will allow us to serve our guests whenever and wherever they want," said Hank.
The BBQ brand has also been working on implementing drive-thru and ghost kitchens in order to extend the convenience factor for its guests, while staying relevant to younger demographics.
"For 25 years our brand has been known as a full-service concept with 7,000-square-foot restaurants," said Hank. "Today, we're looking to create a new experience for our customers' evolving preferences while continuing to implement the same core values and beloved BBQ that our brand has held onto since day one."