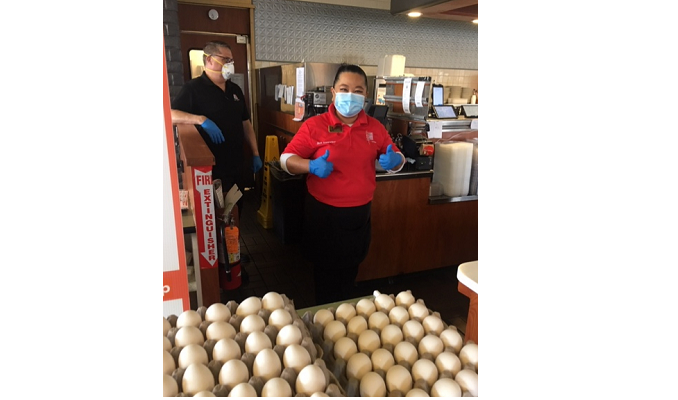 With the employment crisis still greatly affecting the restaurant industry, NORMS Restaurants has developed a hiring solution that is standing out. Beginning today, NORMS, an iconic and beloved SoCal diner chain, will be offering guest referral bonuses in addition to their employee referral bonus.
With thousands of guests visiting every day (and for the past 72 years), NORMS certainly knows how to keep their guests returning day after day. The newest draw is their guest referral program which offers any guest who refers a new hire $200 in NORMS E-Bucks once the new employee completes 4 shifts and remains in good standing.
NORMS also has a generous employee referral bonus awarding any employee who refers a new hire a $500 one-time, pre-loaded debit card after the new employee has remained in good standing for 90 days.