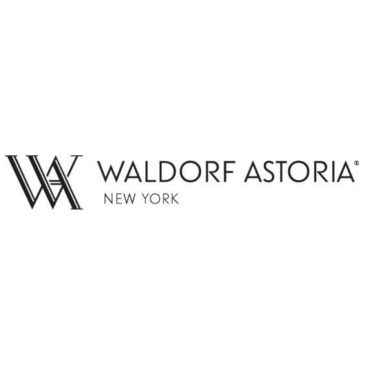 Waldorf Astoria New York Names Markus Tschuschnig Restaurant General Manager of La Chine
NEW YORK — October XX, 2014 – Waldorf Astoria New York announces Markus Tschuschnig as general manager of La Chine, the hotel's new modern, upscale Chinese restaurant. An accomplished food and beverage manager with more than 14 years of international hospitality experience, Tschuschnig, directs and oversees the day-to-day operations of the restaurant, which is accepting reservations now for an official November 3, 2015 opening.
Applying extensive expertise in restaurant operations, Tschuschnig will focus on developing La Chine into a must-visit destination for high-end foodies, experientialists, New York City locals and international visitors alike. Tschuschnig utilizes a disciplined approach to ensure La Chine offers an authentic dining experience using flavor profiles of provincial Chinese cuisine in a sophisticated presentation. In this new role, Tschuschnig brings a highly-impactful approach to collaborative leadership, focused on streamlined operations and a performance strategy that seamlessly elevates awareness and drives business growth for the new restaurant.
"Markus brings a wealth of NYC restaurant experience and foresight needed to fulfill our vision for an authentic, sophisticated Chinese restaurant that isn't currently available in Manhattan," says Michael Hoffmann, managing director of the Waldorf Astoria New York. "In his capable hands, La Chine will continue the Waldorf Astoria New York's renowned international legacy of heightened and forward-thinking cuisine.
Tschuschnig's resumé features an acclaimed roster of successful restaurant openings. He most recently served as the operations and beverage director of Kappo Masa & Masa, opening the second location in New York City's Upper East Side. Prior to this role, Tschuschnig honed his skills in sales and profitability growth through vast managerial and directional leadership positions at independent restaurant groups and hotel culinary programs. Tschuschnig led the transatlantic expansion of multi-billion dollar enterprise Rana USA, LLC and, as director of food and beverage outlets at Hilton Fort Lauderdale Marina & Yacht Club, he implemented labor cost controls which resulted in a steady 40 percent profitability growth.
Tschuschnig's hospitality career began with front office positions and account management roles in hotels and restaurants throughout Austria. After graduating from the Hotel Management School St. Johann of Tyrol, Austria, he earned a Bachelor of International Business Administration and Hospitality Management from the highly regarded Economic University of Vienna, Austria. Tschuschnig is also a certified Wine & Sake Sommelier, Hilton Certified Trainer and speaks several languages including English, German, French and Italian.
La Chine will be located in the space previously occupied by Oscar's American Brasserie on Lexington and East 50th Street. Embracing Waldorf Astoria Hotels & Resorts' brand cornerstones, La Chine will provide diners with the authentic moments, unforgettable experiences, and True Waldorf Service that guests of Waldorf Astoria New York come to expect. For more information, or to book a reservation, please visit www.lachinenyc.com.
Waldorf Astoria New York participates in Hilton HHonors®, the only guest loyalty program where guests who book directly throughwww.waldorfastoria.com have access to benefits including digital check-in, choose your room, and complimentary Wi-Fi at 25 Waldorf Astoria hotels worldwide.
For more information about Waldorf Astoria Hotels & Resorts, please visit http://news.waldorfastoria.com or follow us atwww.facebook.com/waldorfastoria, https://instagram.com/waldorfastoria, and http://twitter.com/waldorfastoria.
About Waldorf Astoria Hotels & Resorts
Waldorf Astoria Hotels & Resorts is a portfolio of 25 landmark destinations, each being a true reflection of their surroundings in the world's most sought after locations. Unified by their inspirational environments and unparalleled guest service, Waldorf Astoria creates unique authentic moments through the delivery of True Waldorf Service. Personal concierges deliver unparalleled, bespoke service from the moment a guest books through check out. Waldorf Astoria is a part of Hilton Worldwide, a leading global hospitality company. Experience Waldorf Astoria by booking at www.waldorfastoria.com or www.waldorfastoria.com/offers. Learn more about the brand by visitinghttp://news.waldorfastoria.com or following us on www.facebook.com/waldorfastoria, https://instagram.com/waldorfastoria, andhttp://twitter.com/waldorfastoria.
About Hilton Worldwide
Hilton Worldwide (NYSE: HLT) is a leading global hospitality company, spanning the lodging sector from luxury and full-service hotels and resorts to extended-stay suites and focused-service hotels. For 96 years, Hilton Worldwide has been dedicated to continuing its tradition of providing exceptional guest experiences. The company's portfolio of twelve world-class global brands is comprised of more than 4,440 managed, franchised, owned and leased hotels and timeshare properties, with more than 730,000 rooms in 97 countries and territories, including Hilton Hotels & Resorts, Waldorf Astoria Hotels & Resorts, Conrad Hotels & Resorts, Canopy by Hilton, Curio – A Collection by Hilton, DoubleTree by Hilton, Embassy Suites by Hilton, Hilton Garden Inn, Hampton by Hilton, Homewood Suites by Hilton, Home2 Suites by Hilton and Hilton Grand Vacations. The company also manages an award-winning customer loyalty program, Hilton HHonors®. Hilton HHonors members who book directly through preferred Hilton channels have access to benefits including free standard Wi-Fi, as well as digital amenities that are available exclusively through the industry-leading Hilton HHonors app, where HHonors members can check-in, choose their room, and access their room using a Digital Key. Visit news.hiltonworldwide.com for more information and connect with Hilton Worldwide at facebook.com/hiltonworldwide, twitter.com/hiltonworldwide,
youtube.com/hiltonworldwide, flickr.com/hiltonworldwide, and linkedin.com/company/hilton-worldwide.