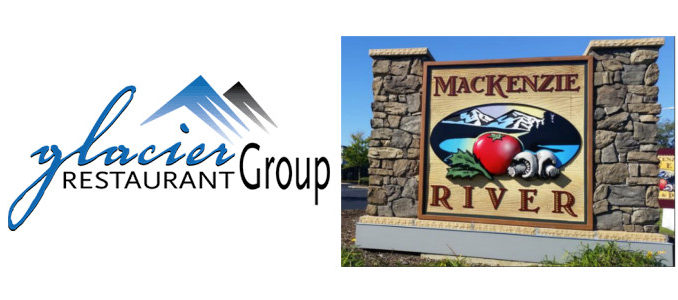 MacKenzie River Restaurant Glacier Restaurant Group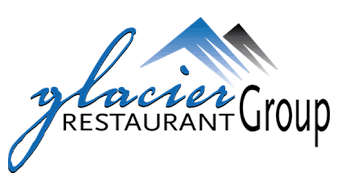 MacKenzie River is the flagship brand of Glacier Restaurant Group, based in Whitefish, Montana. The first Mackenzie River Restaurant opened in downtown Bozeman, Montana in 1993 with the ambiance of the Rocky Mountains.
Twenty-four years and more than a million pizzas later, MacKenzie River guests are greeted with a casual rustic atmosphere that depicts the heart and soul of the Rocky Mountains. This includes rows of aspen trees and antique sportsman finishes and memorabilia, plus felled lumber furnishings that create a relaxed dining experience. With a cooling rail for drinks around the bar that's as cold as a mountain stream, drinks are perfectly "chillin" as guests sit around the bar with friends and family.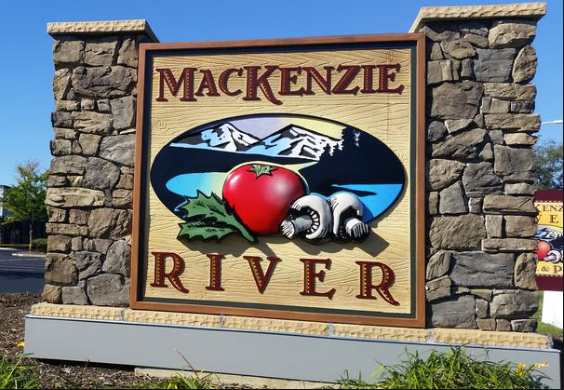 MacKenzie River has 27 locations in eight states with more locations to come. These include Montana, Idaho, Washington, North Dakota, South Dakota, Indiana, Kentucky, Ohio , and Nevada. The expansion plan for MacKenzie River has the brand growing across the country with both franchise and corporate locations. In August 2017, Nation's Restaurant News ranked MacKenzie River as one of the top "2017 Next 20 Restaurant Brands." The honor was given to those restaurants who showcase not only the spirit of innovation and excellence in execution (no matter the size), but who are "making waves, building on existing bases or maintaining momentum in the face of general segment slowdowns."
The restaurant chain has mastered the blend between a reasonably-priced menu and a relaxed dining experience. They have taken the concept of comfort food and elevated it to be both healthy and indulgent with made-from-scratch items including the freshest ingredients, all with a local and unique flair, like the seasonal Montana huckleberry salad. With an Avant-garde approach toward food combinations that offer unique menu diversity, MacKenzie River puts a new twist on customer favorites by offering exceptional flatbreads, juicy burgers, fish tacos, goat cheese queso, Kentucky bourbon bites, specialty cocktails and more. The menu also creates fantastic new options to complement every season.
One of the best assets MacKenzie River is known for is their vibrant, high-energy customer service where each customer feels like they are one of the family. Additionally, receiving customer feedback is at the heart of the MacKenzie River business plan and allows the company to keep innovating the food and beverage offerings while building on its service philosophies. Plus, guests appreciate how the company always strives to make an even lesser footprint on the planet and promote a sustainable operation.
Community is First and Foremost
Community is what matters most to MacKenzie River and the company is determined to be an active and contributing member of each and every local community they serve. In 2016, MacKenzie River donated more than $86,300 to community organizations including:
Round It Up America
Founded by leaders in the restaurant industry, Round It Up America® (RIUA) is a non-profit organization that strives to make change across America through a simple, yet powerful charitable giving program. When closing out a credit card bill, guests can simply round up to the nearest dollar or write in any donation amount. In 2016, MacKenzie River raised more than $33,500 for these deserving charities:
No Kid Hungry: No child should grow up hungry in America, but one in five children struggles with hunger. Share Our Strength's campaign is ending child hunger in America by ensuring all children get the healthy food they need every day.
Prostart: A nationwide, two-year high school program that unites the classroom and industry to develop the best and brightest talent into tomorrow's restaurant leaders.
GRG R.I.S.E: The GRG R.I.S.E. (Restaurant Industry Scholarship Endowment) program assists employees with their next step in higher education. Whether their journey continues in the restaurant industry or leads to a new career, scholarships will contribute to their bright futures.
School Nights
As part of MacKenzie River's mission to support education in local communities, the company invites schools to participate in one of the easiest (and tastiest) fundraising promotions. The "School Night" program enables MacKenzie River to directly give back to each school that participates. Once or twice a semester or as often as twice a month, MacKenzie River will host a pre-scheduled fundraising day for a school in one of our communities. On that chosen day, each guest that turns in a MacKenzie River fundraising voucher upon payment will earn the school 20 percent of their purchase (excluding alcohol). In the last two years, MacKenzie River has donated more than $50,000 to area schools through this exciting program.
Tip-A-Cop
MacKenzie River hosts Tip-A-Cop Events, at locations across Montana in honor of Montana Special Olympics. Local law enforcement officers volunteer as "celebrity servers" to earn "tips" with the proceeds going directly to local and regional Special Olympic programs. In addition, MacKenzie River also donates $1 for every Tip-A-Cop specialty pizza sold. In 2016, the event raised more than $26,000.
For more information about MacKenzie River Restaurants or its community service programs, contact James Blystone, Vice President of Franchising and Communications at (406) 862-5245 or at JamesBlystone@grgfood.com.